The Hurricane endorses the following musicians and businesses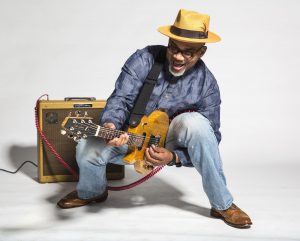 Long time friend Toronzo Cannon is the real deal. He's battled his way to the top of the ultra-competitive Windy City blues scene, has already played multiple tours of Europe and delivered roof-raising festival performances around the U.S.A. He's earned his place through charismatic talent, long hours, hard work, and his burning desire to succeed. That's his way, that's the only way he knows. That's the Chicago way.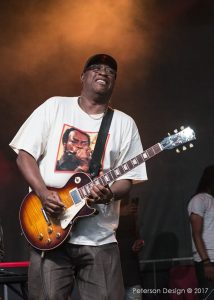 Long time friend Mike Wheeler has traveled the world as an ambassador for Chicago blues music. He's been to Monaco, France, Switzerland, Spain and Belgium, just to name a few. He's also shared the stage with the most elite musicians the world has known, including Willie Kent, Koko Taylor, Buddy Guy, B.B. King, George Benson, Jimmy Johnson and Shemekia Copeland. Mike was inducted in the Chicago Blues Hall of Fame in 2014.

The Music Solutions Store, conveniently located in Bolingbrook, IL has you covered with Guitars, Amplifiers & Effects, parts, Pro Audio and accessories.
Fuchs Audio Technology has established itself as a highly respected new voice in handcrafted amplification and custom effects
Got Coons? Nuisance Wildlife Control expert Jerry Landry provides solutions for wildlife intrusions into your home.